Archery GB World Mental Health Day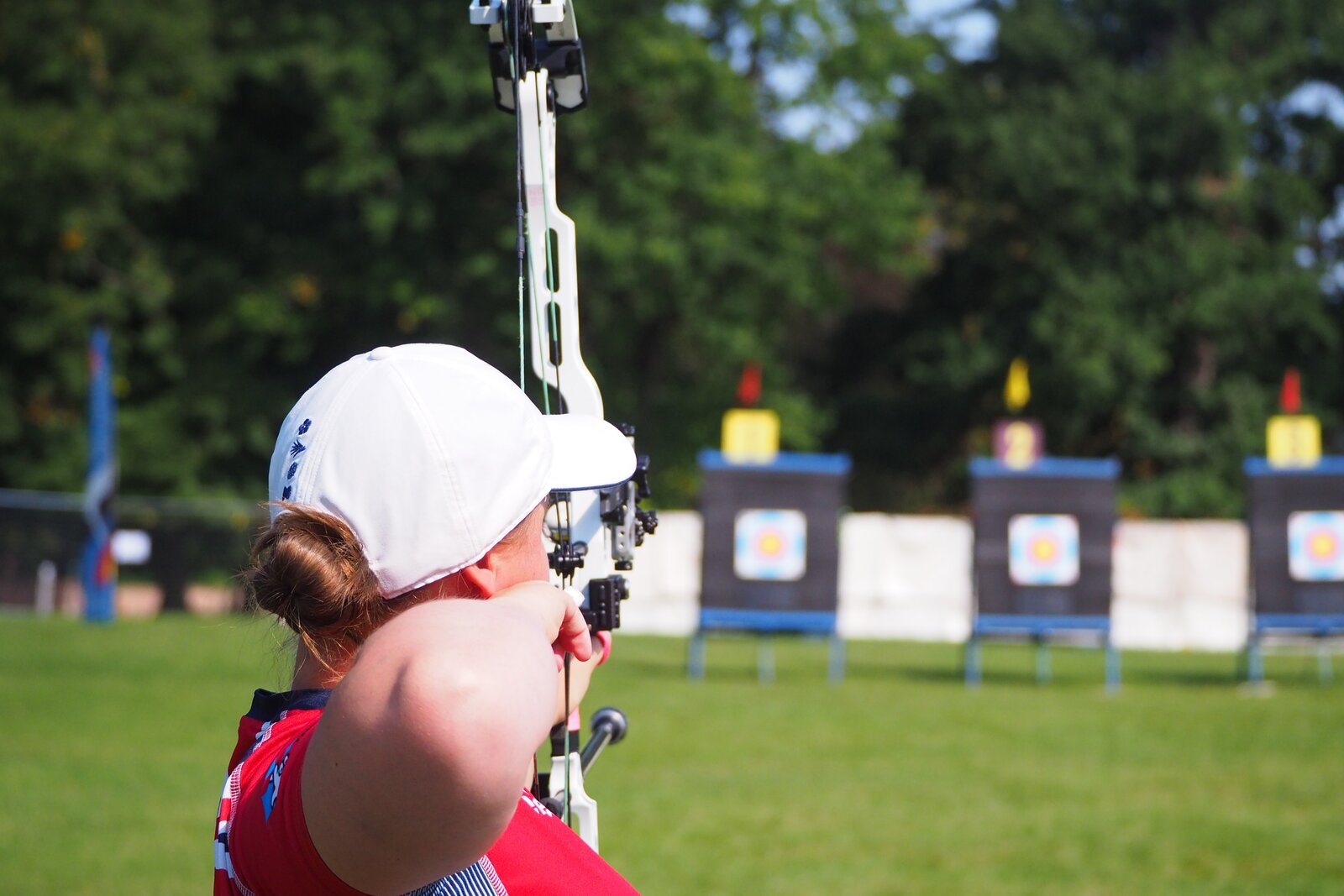 Today, October 10, is World Mental Health Day. Mental health issues exist in everyone's lives, in workplaces and in communities, impacting us all, and the archery community is no different. By talking about how we, as individuals and as a community, are affected by mental health issues, we can more easily help those in need and support those living with it. Phoebe Paterson Pine talks about her own mental health, how being at the top of the sport doesn't make you immune, and how she's working on it.
When you're a successful athlete, everyone thinks you're constantly on cloud nine because it must be so nice to win competitions. But, for me, that is not the case. Don't get me wrong, I'm happy to be where I am right now in sport – I'm a Paralympic and European champion, I'm world number one – but these titles and accomplishments don't stop the dark side of my brain to push myself underwater from time to time.
Just before the Tokyo 2020 Paralympic Games, I had been diagnosed with depression and health-related anxiety. Being in a COVID world, I had to go through more hoops to feel good doing regular day-to-day activities, but traveling 5,000 miles to compete in my first Games brought a whole different set of anxieties. I had to create a complete plan on how not to catch COVID, which for my anxious brain would be a death sentence. I also had to deal with the increased risk of COVID during the trip and struggle not to have a panic attack every time I thought about the fact that there would be COVID cases waiting for me in Tokyo. The news said that the Japanese government had set up quarantine places ready and waiting to take people into complete isolation, which was my worst nightmare. Health anxiety had turned into a constant weight on my shoulders. I felt like I had to constantly prepare myself to get sick or injured and I became more depressed.
I wondered why me? Why is my brain doing this to me? Why am I the person who has to go to the bathroom and do breathing exercises because I scared myself so much? I had regular breakdowns when I felt like something was wrong with me. I was shutting down emotionally to the point that I no longer felt like myself.
Winning gold at the Paralympic Games didn't change that.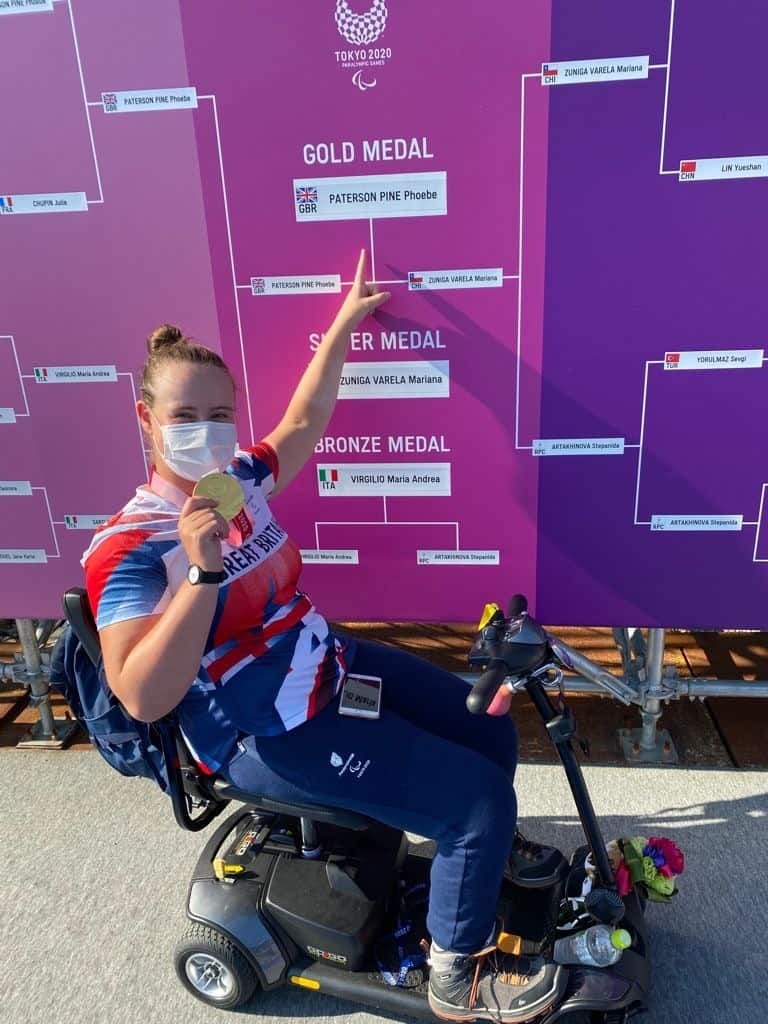 By the time I won the Games, I had already started therapy to deal with the storm brewing in my head. It turns out that having a body you don't trust due to a disability is a pretty big catalyst.
After the Games, the only change I noticed was that my depression seemed a little lighter. I felt like I had more going for me now and I believed in myself a bit more too, which boosted my confidence slightly, but my health anxiety was still depressing me and the impostor syndrome started to settle down.
I constantly felt like I had failed, that I hadn't shot well enough and that someone was going to tell me there had been a mistake. I had started building this idea in my head that every success would be followed by a terrible experience. If I felt happy, sadness would surely follow, and winning the Games meant I was headed for the biggest depressive episode I've ever had.
But that didn't happen, which scared me more. If not now, then when? The constant worry weighs on you.
None of these problems exist in isolation from each other. When there are pictures of you practicing and competing on the news, body dysmorphia kicks in. Every picture I see of myself I don't recognize or like my body, which leads to other issues, especially when you go to the gym like I do. I'm only 1.75m tall but I have the build of a small village. Some days it's hard to deal with that, but I'm working on it.
I had gotten to a point where I had completely stopped enjoying the consequences of winning. Thanks to therapy, I'm getting through it, but it's still there. I still need to be reassured, and I still have these little doubts in my head, but I'm trying to improve myself.
Sport gave me an outlet to escape but winning brought me all these emotions and feelings that I was not prepared for. I'm working on it. Now that I have this spotlight on me and can be open about what my weird brain is doing, I want to use it to explain what it is and hope to encourage others to get help.
A messy brain doesn't have to stop you from being a brilliant archer who can kick ass. This is exactly why awareness days like this exist, so that sensitization is raised, people understand that these issues exist and that there are ways to get help.
Having a mental illness doesn't make me more or less of a person, it makes me human. And things are looking up.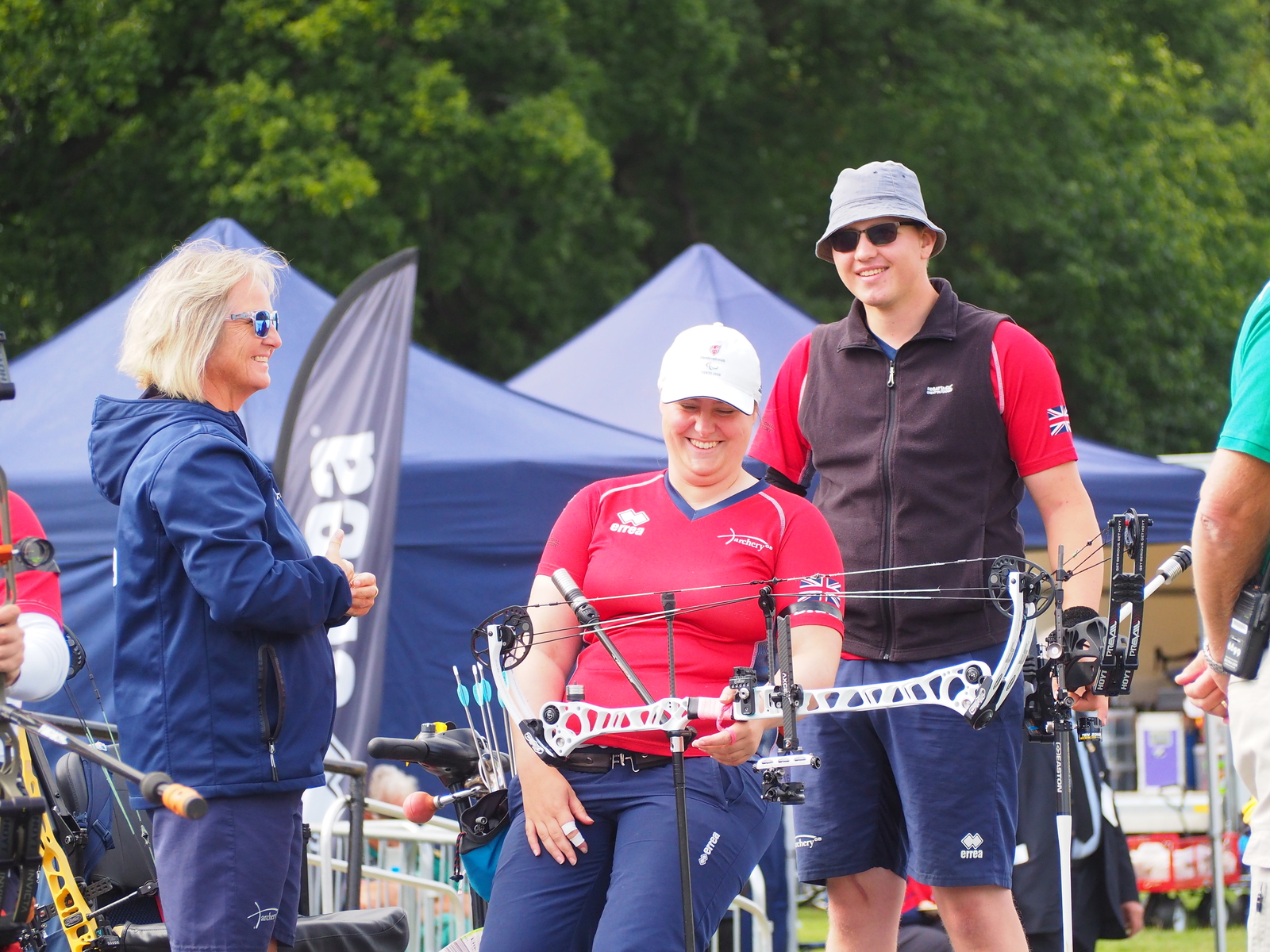 ---
SHOW YOUR SUPPORT FOR WORLD MENTAL HEALTH DAY AND WEAR A GREEN RIBBON
The green ribbon is the international symbol for mental health awareness. All proceeds fund the life-changing work of the Mental Health Foundation as a UK charity dedicated to mental health. You can buy yours from the Mental Health Foundation.
MORE INFORMATION
You can read more about the mental health benefits of archery here.
For advice on mental wellbeing, visit the NHS's Every Mind Matters webpage where you can learn ways to manage stress and take their Mind Plan quiz.