#BringToOrlando: These abandoned Vietnamese coffee boats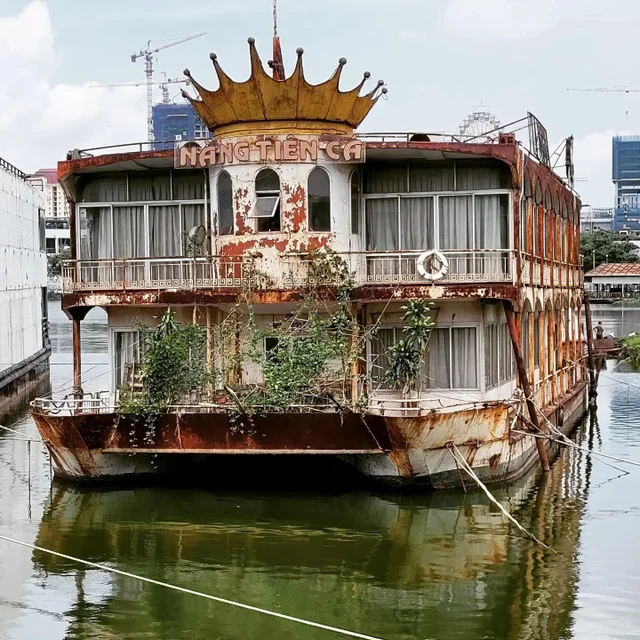 Winter Park has a system of interconnecting lakes and Venetian-style canals, so maybe it's time Orlando got a little wet and embraced its water-based real estate.
Following an increase in fish kills on the lake when they were caught discharging untreated sewage, authorities in Hanoi would have stopped all commercial and agricultural activities on the water and moved all the floating restaurants off-site in 2017. Where they have since remained near Nhat Chieu Street along with a number of other abandoned boats.
Redditors call for boats to be saved and sharing photos of the various idle barges, with one even coming with a fleet of swan boats.
Would you like to see one restored and sitting on a dock in The City Beautiful? What would you do with one if you could afford to restore it and activate it locally? Tell us in the comments.
The City of Orlando previously shared with Bungalower that houseboats are permitted within city limits as long as they have a running engine on board and were launched from a private boat. Could you see yourself living in one of these lavish houseboats?