Go. Man sets new blue catfish archery record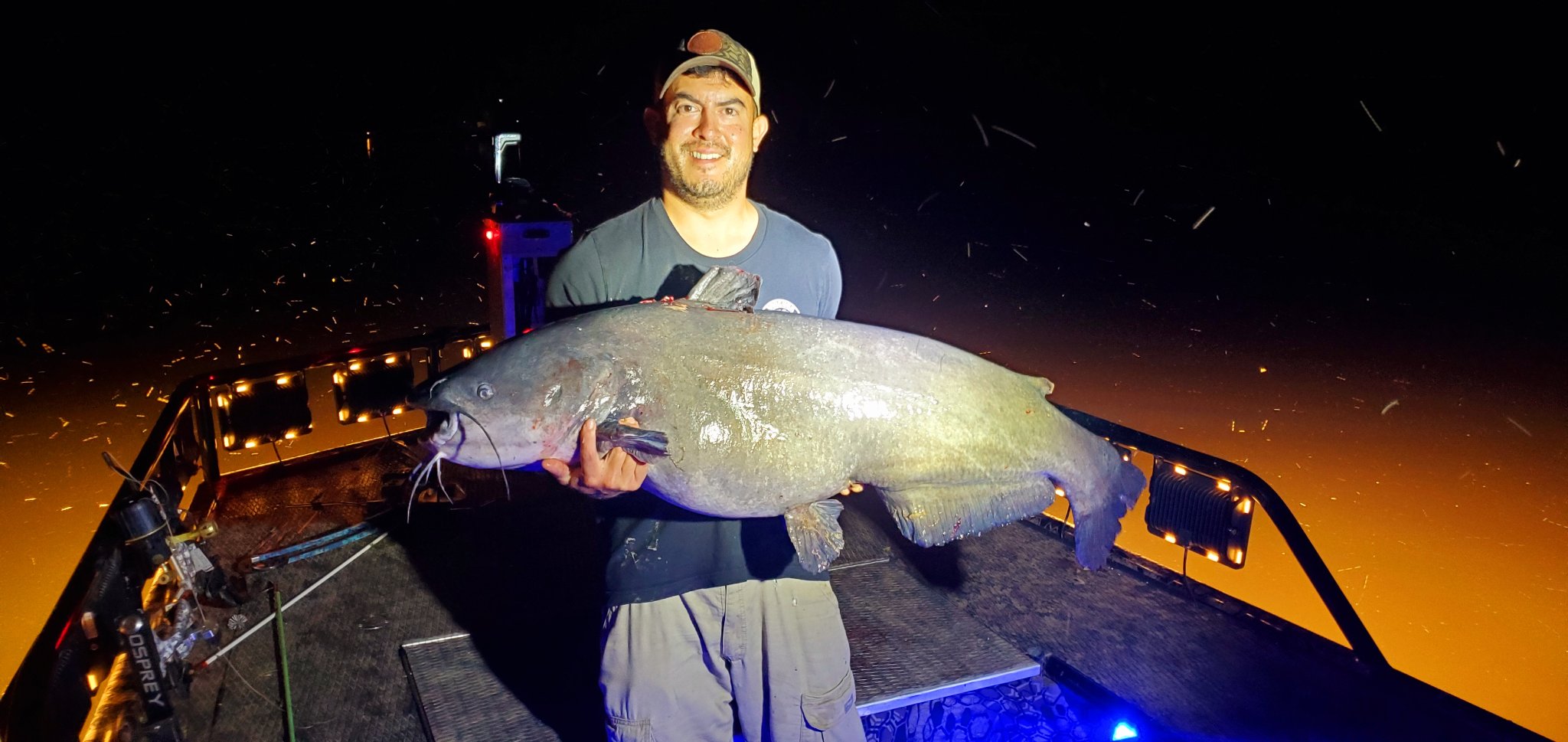 Chesapeake Bay conservationists and fisheries managers are increasing calls for us to catch (and eat) more blue catfish. And at least one Virginia fisherman is certainly doing his part.
Jason Emmel of Louisa, Va. (just east of Charlottesville) just landed a 66+ pound blue catfish from the Pamunkey River using a bow and arrow.
Emmel is the new archery blue catfish state record holder. The catfish he darted was 3ft 6in and had a circumference of 35in. His official weight was 66 pounds and 5 ounces.
After state biologists verified it and the State Records Committee reviewed it, Emmel's catch is recognized as Virginia's current state record blue catfish. Archery. It breaks the previous record set in 2021, when William Bates, Jr. caught a 62-pound, 4-ounce blue catfish in Occoquan Bay in Fairfax, Virginia. Before Bates, Jr., the largest blue cat ever caught by a bowfisher weighed just 55 pounds.
The pattern of record catches appears to mirror what Virginia and Maryland are seeing – a rapid expansion of the invasive blue cat. These fish are adaptable to varying levels of salinity, which has allowed them to expand into almost every section of the bay.
As a relatively new predator to the Chesapeake ecosystem, blue catfish prey on American shad eggs, blue crabs, menhaden, rockfish, perch, and blotch, among other fish and native crustaceans, according to the University of Maryland Extension.
In Virginia, some licensed commercial fishers are permitted to electrofish for blue catfish – by applying a pulsed low-frequency direct current (supplied by a generator) that temporarily stuns the fish and brings them to the surface to allow easy harvest.
But Emmel caught his 66-pound monster the old-fashioned way, with a bow and arrow.
-Meg Walburn Viviano