Kochi: Boats rust as officials remain mute spectators | Kochi News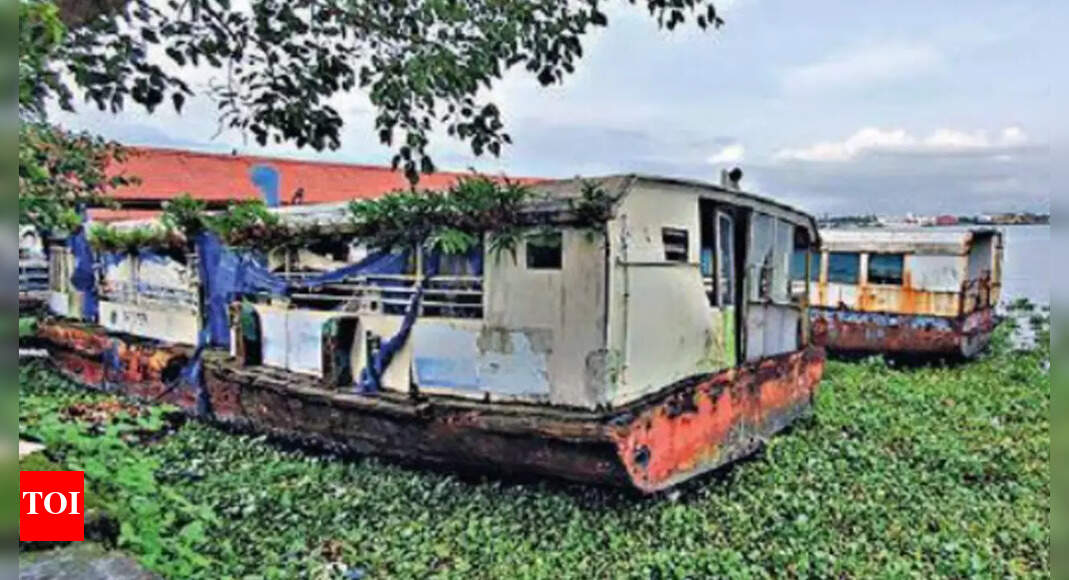 KOCHI: Even as the authorities offer Water Metro to solve Kochi's travel problems, boats belonging to different agencies are left to rust. The authorities take virtually no action to ensure that boats that require maintenance are repaired and sail in the areas where it is needed.
At least two boats belonging to the national water transport department have been rusting at Ernakulam jetty for some time. "If used properly, ships worth hundreds of thousands of rupees can be helpful in solving public travel problems. Yet no one cares," said Ranjit Thampi, a RTI activist. "
Cochin
The Biennale is set to resume this year after a two-year break. Foreigners and artists from different parts of the country would come to the pier. The authorities must understand that it will be a shame for us when others see the boats rusting. It's a horror," Thampi said.
Similarly, Fort Queen, a boat purchased by the Kochi company a few years ago, is not being used properly. The boat purchased in 2015 had been put into service in the Fort Kochi-Vypeen area after the boat circulating in the area had an accident. In 2017, Cochin Shipyard Ltd (CSL) delivered a Ro-Ro vessel to the company and the company authorities replaced the vessel with a Ro-Ro vessel. Since then, the boat had remained abandoned.
"When one of the ro-ro vessels sailing in the Fort Kochi-Vypeen sector was sent to dry dock, Kerala Shipping and Inland Navigation Corporation (KSINC), which operated the ro-ro vessels, put the boat into service in the sector" , said Antony Kureethra, Leader of the Opposition, Kochi Corporation. "But KSINC is not punctual in handling the boats. The company authorities are unable to complete the repair of the ro-ro ship so far. The passengers have been facing difficulties for 38 days," Kureethra said.
The company had to spend a total of Rs 15 crore on purchasing two Ro-Ro vessels and constructing jetties at Vypeen and Fort Kochi. In 2019, the local body had to spend more than Rs 1.5 crore on dry-docking Sethusagar-I, one of the two vessels. Now the company is expected to pay CSL Rs 2.28 crore for dry-docking the second vessel.