Missouri man catches massive sunfish that breaks records in his first bow fishing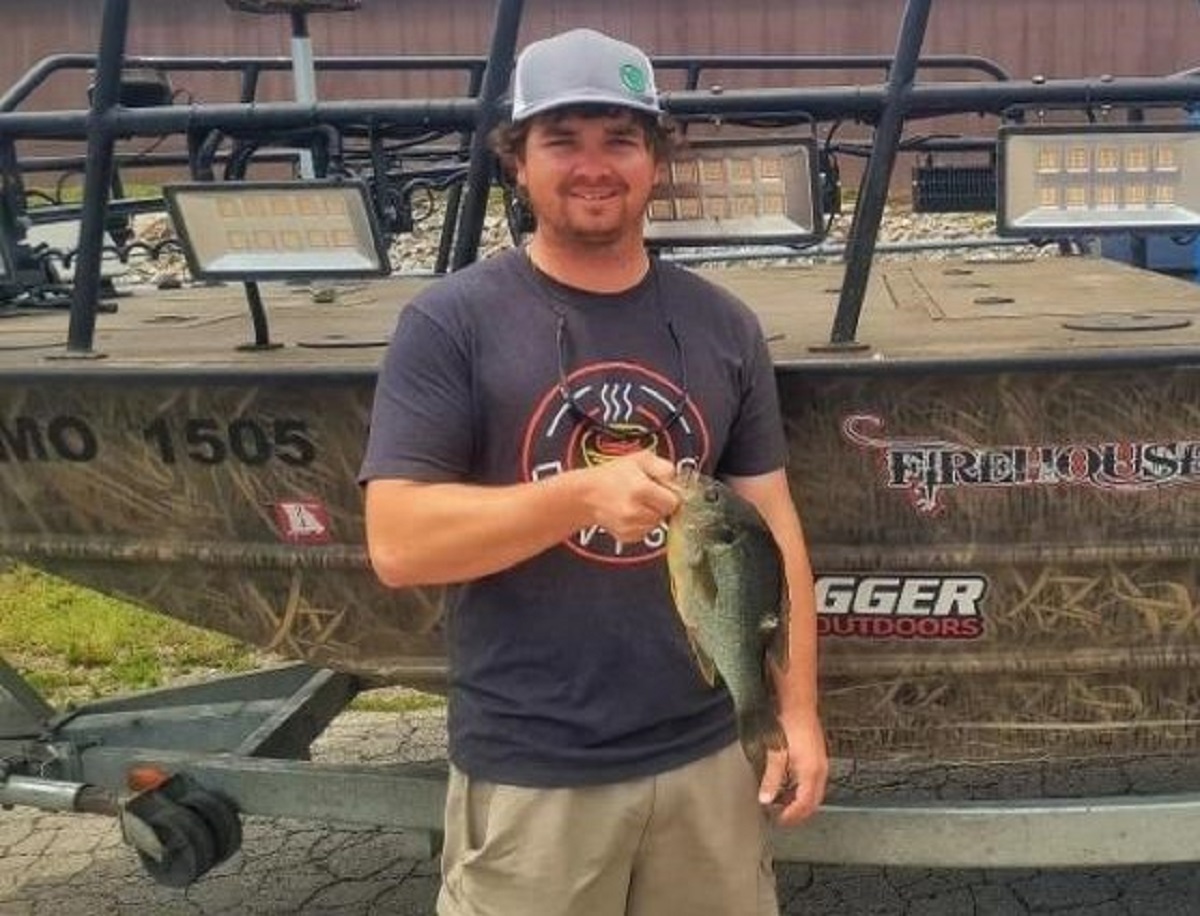 A Missouri man caught a state-record bluegill on his first bowfishing.
Hollister's Andrew Hunt was praised by the Missouri Department of Conservation on Wednesday after catching a 2-pound, 2-ounce fish that broke the record for a red sunfish caught by alternative methods. The previous record was 2 pounds, 1 ounce.
Hunt was bowfishing at Missouri's Lake Taneycomo on June 4 when he caught.
"It's pretty crazy because it was my first time bowfishing," Hunt said, according to a Department of Conservation news release. "I got up at the front of the boat and actually thought it was a big shad. I brought it back and said, 'Well, that's not a shad! The guide saw it and said, 'I think you just had a record!'"
The weight of the fish was checked using a certified scale. According to the press release, Hunt plans to bring the fish up.
In Missouri, state record fish fall into one of two categories depending on how they were caught: pole and line or alternative methods. This last category includes spearfishing, crossbow, line casting, grabbing and more.
According to the Fisheries Blog, bow fishing — the method used by Hunt — involves catching fish using a bow and arrow, with a line attached to the arrow.
The redear sunfish — also known as shellcracker, bream, and stumpknocker — has a distinctive bright red mark on the rear edge of its gill cover, according to the Florida Fish and Wildlife Conservation Commission. It is distributed in various parts of America, said the United States Geological Survey.
According to the Missouri Department of Conservation, the fish range in length from 8 to 10 and a half inches and weigh from 6 and a half to 12 ounces. However, they can grow to over 12 inches and weigh over 4 pounds.
Fish are stocked in small ponds and hatcheries to control the spread of certain aquatic parasites.
It's not the only big fish to have been caught recently. Earlier this year, a man caught a 'monster' largemouth bass described by the angler as 'the biggest bass I've ever caught in my life'. He was caught by Scott Flitcraft while fishing from a kayak on Lake Isabella in California.
In a video posted to Facebook, Flitcraft held the fish, estimating it weighed 8 or 10 pounds. He then released him into the water.
In Maine, a rare all-orange lobster was caught by fisherman Jacob Knowles. Images of the lobster and its subsequent release were posted on TikTok where they were viewed hundreds of thousands of times earlier this year.