Three boats catch fire at Norfolk Marina, blocking the canal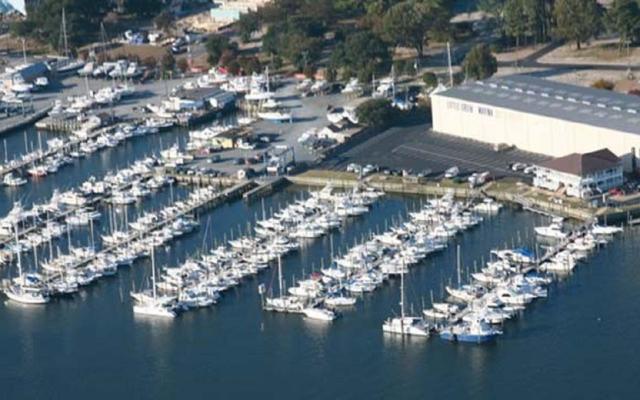 It was a chaotic Monday morning in Little Creek in Norfolk when three boats caught fire at Little Creek Marina.
Norfolk Fire-Rescue and U.S. Coast Guard Station Little Creek responded to fight the blaze. The USCG says seven people were on board the affected boats, but all got out safely from the boats.
As they battled the flames, one of the three boats broke away and sank in the shipping channel. For a few hours Monday morning, the Coast Guard set up a 500-meter safety zone that blocked all commercial traffic from passing through. The security zone was lifted mid-morning.
The marina basin is directly across from the US Navy amphibious landing.
Coast Guard spokeswoman Kimberly Reaves said the USCG deployed booms and sorbents in the water to mitigate the risk of environmental damage to Little Creek and the Chesapeake Bay beyond.
Little Creek Marina caters to passing sailors, anglers and boaters. It has over 120 deep water slides with floating docks and recently changed ownership. It is managed by Coastal Properties, which operates several Chesapeake Bay marinas, including Piney Narrows Yacht Haven on Kent Narrows and Bowleys Marina in Middle River.
The Little Creek Marina fire is under investigation and the cause has not yet been revealed.
-Meg Walburn Viviano