Three separate boats capsized on Balsam Lake on Friday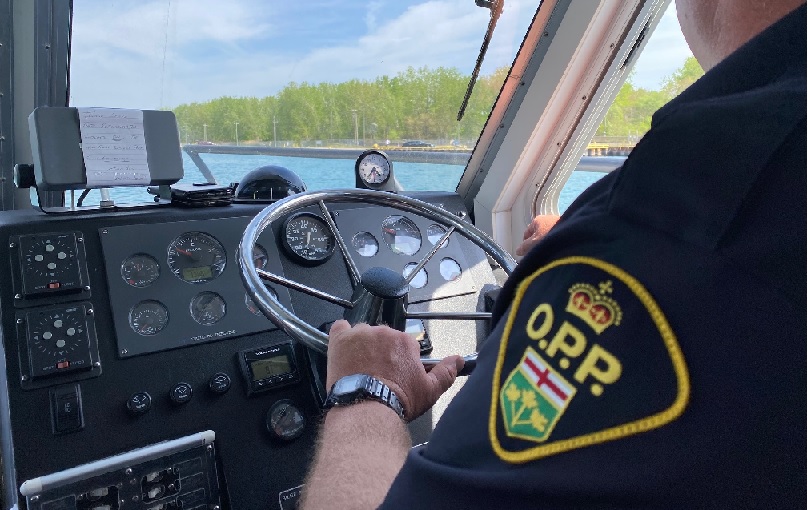 The City of Kawartha Lakes Ontario Provincial Police responded to an urgent marine call earlier this afternoon after three separate boats capsized on Balsam Lake.
At 3:30 p.m. Friday afternoon, officers, along with fire and emergency medical services responded to a report of a 64-year-old man whose boat had capsized. While officers were responding, two more reports came of other capsized boats.
One person was on a paddle boat, another in a canoe and another on a 4ft aluminum boat, all three capsized in the water with strong winds and a 6ft swell. Two out of three were wearing life jackets.
Two people were found floating alive and picked up by a passing boater who brought them ashore.
OPP SAVE (Snowmobile ATV Vessel Enforcement) was also engaged and while on his vessel helped rescue one of the exceptional boaters, after he was observed by the OPP helicopter on a island alive and unscathed. This person swam for about an hour and a half before being located on the island
With vessels capsizing and falling over the top contributing factors to boating fatalities each year, a significant number of lives could be saved if boaters and paddlers wore life jackets/PFDs.
Plan ahead. Remember that when things go wrong on the water, it can happen very quickly and you don't always have time to react. Discuss plans with a family member before leaving. Part of the preparation is also making sure the weather and water conditions are right for your day on the water.