Tideman Boats opens US location in Massachusetts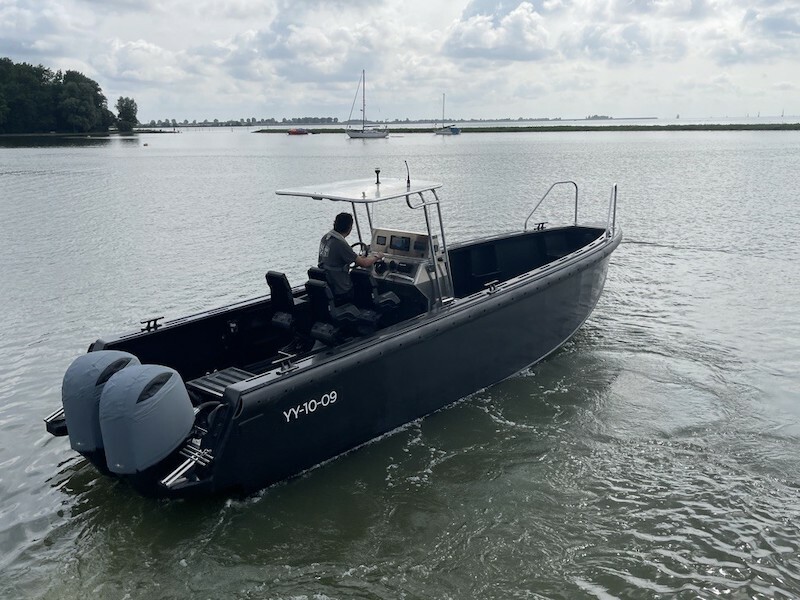 February 20, 2022
Tideman Boats United StatesNorth Andover, Mass., a high-density polyethylene (HDPE) boat builder, opened a location in the United States
Since the start of production and delivery of HDPE boats in 2013, European companies such as Lady, PB, Boskalis, Astaldi and others use Tideman Boats for their own marine operations or those of their customers.
Bruno Tideman started the business by designing and building a fast and durable workboat for harsh environments. The "virtually indestructible" Tideman Rigid Buoyancy Boat (RBB) features a 100% HDPE hull design. The Tideman RBB has a much longer lifespan than competing workboats, a very low carbon footprint during production, no bottom paint, no gelcoat and is 100% recyclable, company officials said. .
"We are very excited to be manufacturing the powerfully designed Tideman RBB HDPE workboats in the USA," said Matt O'Sullivan, sales and business partnership manager for Tideman Boats US, in a statement. "Our high-speed, lightweight, quiet, rugged hulls are virtually unsinkable and backed by a limited lifetime hull warranty with a standard manufacturer's warranty on installed components. The US market has been waiting for this.
Tideman Boats US workboat hulls are made in the USA at a thermoplastic welding manufacturing facility that designs, manufactures and supplies high-impact solutions for many industries, including fire, marine and aquaculture , since 1986.
HDPE hull features include superb buoyancy with density ranges from 0.93 to 0.97 kg/dm3, lighter than fresh water and much lighter than sea water, no corrosion, no maintenance because oxygen, salt and water have no adverse effect on HDPE, the company said. There's no need to rinse off after use, no gelcoat to repair and no underpainting at all.
Plus, there's no troublesome marine growth because it doesn't stick to HDPE hulls, so the underside stays clean and the boat maintains speed – HDPE is quiet and stealthy for the military and for the sin.
The boats are also resistant to fuel spills, chemicals and UV exposure. The black HDPE contains carbon, preventing the boat from becoming brittle when exposed to the sun, even in tropical conditions. HDPE is viscous and elastic, prevents damage and cracking and is ideal for working in coastal and shallow waters as well as around dangerous structures.
The boats are designed to have a carbon footprint five times lower than aluminum.